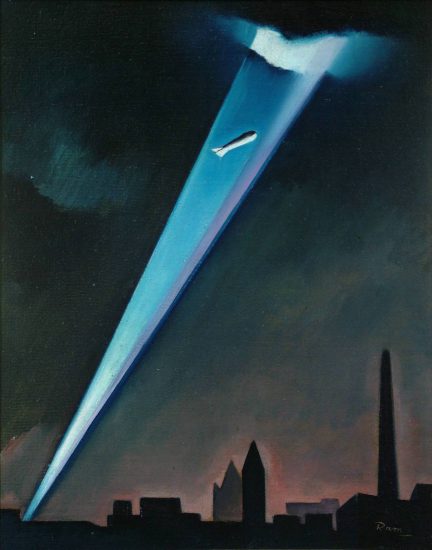 Exhibition curated by Stefania Ricci and Riccardo Spinelli.
The Salvatore Ferragamo Museum dedicates an exhibition to the history of its centuries-old Palazzo Spini Feroni, in via Tornabuoni in Florence, from May 8, 2015 until April 3, 2016 on the occasion of the celebrations for the 150th anniversary of Florence Capital of the Kingdom of Italy, when in 1865 the building was chosen as the seat of the Town Hall.
The exhibition presents works of art and documents of great prestige from museums and private collections around the world and tells of the complex history of the Palace and of those who have had lived in, returning to the city of Florence, one of the most significant buildings of the Florentine cityscape.
Thanks to the collaboration of THAYAHT & RAM Archive, in the 20th Century section curated by Susanna Ragionieri,  it will be possible to admire some of the works which RAM exhibited in his personal exhibition of 1928 and then, along with his brother THAYAHT and other futurists amongst which Dottori, Fillia, Prampolini and Marasco in the futurist exhibition of 1933.
Museo Salvatore Ferragamo
Palazzo Spini Feroni
Piazza Santa Trinita, 5/R
50123 FIRENZE